Nobody in Italy offers you the warranty on the product and installation of a wooden house or wooden chalet? Do you wonder why? Because nobody is as specialized as we are on KOALA™ products. In fact, we are the only ones in Italy to design directly, to produce in our own lines and to assembly at your home with our carefully selected local professionals/craftsmen. So no one has developed enough experience to risk on guaranteeing you the final result of the assembled product. We are sure of our CE and FSC-certification, of our engineers who design with passion, elegance and precision, of the Scandinavian production lines with controlled process, of our local professionals who install. This is why we guarantee you the result.
KOALA™ represents the pure and essential concept of the high quality of the customized design by Casette Italia™ engineers. The KOALA™ brand combines the architecture and design of the lines with the innovative 3D design of the spaces and structures in order to create garden houses, chalets, dream wooden houses, in particular for customers who do not compromise on the appearance of shapes and quality of materials.
Unique in Italy with the "100% Guarantee - Satisfied or Refunded"
KOALA ™ products are the result of our specialization in the design and construction of wooden blockhouse structures, for this reason we provide you a 100% Money-Back Guarantee: our triple warranty:
1) 100% SATISFIED OR REFUNDED GUARANTEE
You will be the one and last judge to decide if the appearance, quality and finishes of your house or garage satisfies you. If you do not like it, we will refund you. End of the story. In our contracts, there are no clauses written in small, tricks or legal artifices. The only limit you have is that you need to inform us within 4 weeks before the assembly day.
2) GUARANTEE RIGHT OF WITHDRAWAL OR RETIREMENT ALSO 1 DAY BEFORE MOUNTING
We believe that our customer must be convinced and happy to build a new wooden house (or a new wooden garage) with us. However, life sometimes reserves surprises that at the date of the order could not be foreseen. The customer who orders with us is quiet until the last day of not having problems or duties. In fact, the customer can be entitled to terminate the contract even one day before the start of the work, without any fine. This means that you simply alerts us with a phone call or an email, and the delivery, or assembly, will be suspended (we do not care about the reasons: the customer will have had his good reasons). The customer can undo the order and what has already been paid will be IMMEDIATELY and INTEGRALLY returned within 24 hours, without any penalty.
3) 100% "CERTIFIED" WOOD GUARANTEE
We guarantee to use only FSC certified wood (recognized by the Forest Stewardship Council with code-certification No. 002249), processed on our production techniques that guarantee the maximum structural performance of strength and robustness. Also this means being professionals specialized only in blockhouse wooden houses.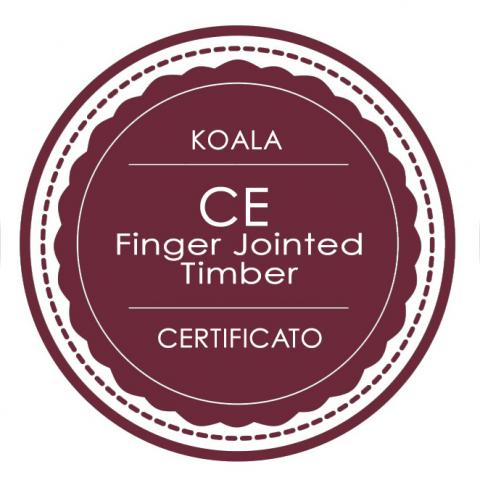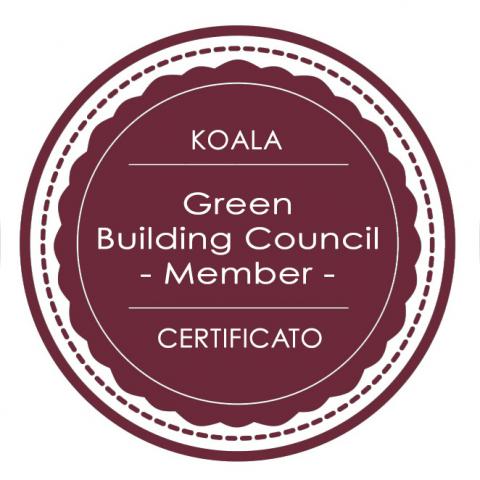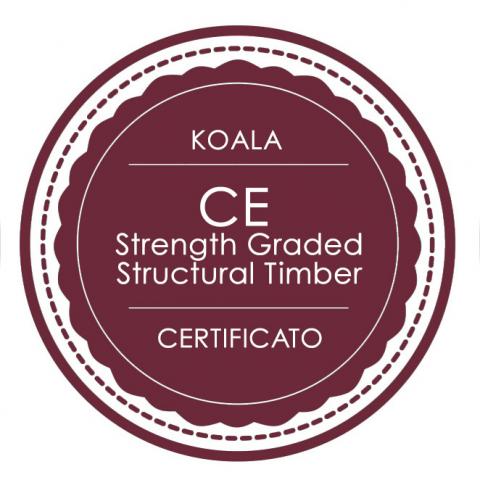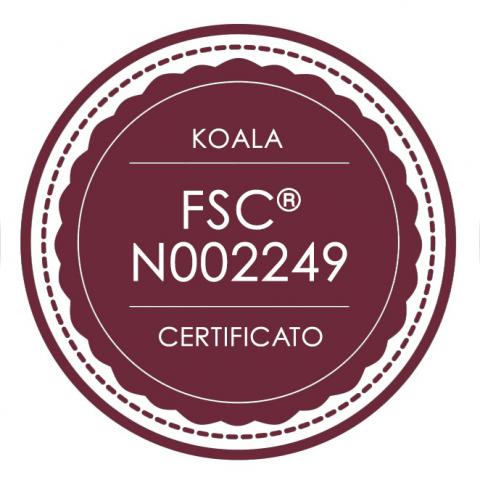 The Benefits of KOALA's Products
WOOD CULTURE But also professionalism of design and seriousness to express the best way the quality of the wood material and to transform it into your living space.
SPECIALIZATION Unique in Italy to build in an innovative and cost-efficient way with the round log blockhouse with 3D-design even for small houses and chalets. A continuous growth in production that today brings the KOALA brand to be the most sought-after, the most exclusive in Italy for wooden chalets.
HIGH QUALITY We strictly use selected material of "Grade-A". We design internally and manufacture directly on lines in Scandinavia to ensure maximum control of the production process and of the final product. Nordic white fir wood certified CE for construction grade, certified laminated wood.
CUSTOMIZATION EACH KOALA is an original and distinctive house because it is customised according to the customer's dreams. We design and build custom wooden houses of all kinds, from the massive classic blockhouse to the blockhouse with round lamellar logs.
COMPLETE SERVICE Complete service to the customer up to assembly and ordinary maintenance.
How to Order
We fully support via phone and email each client, architect or engineer who needs to design a tailor-made project. Our technical-commercial team will listen to your desires and technical requirements to provide the advices and recommendations. Call us or send us an email and you will be called back: email: info@casette-koala.it  - tel: (+39) 035.0667021
Services for Architects and Designers
Our engineers collaborate in "4 hands" with industry professionals such as architects, building designers, surveyors and architectural firms who have to build high quality buildings such as: wooden chalets, alpine huts, wooden houses, garden sheds, pool houses for their customers. A rough quoted drawing is sufficient to receive the preliminary design and the cost estimate of the prefabricated wood.